Our college is an educational institute that provides education and training to become a fully qualified nurse. The nature of nursing education and nursing qualifications varies greatly around the world. From the middle of the 20th century, there have been many enhancements in nursing education in many countries.
S.V.M Nursing College, the divinity nursing college offers undergraduate programs that enable students to earn a GNM, ANM or Bachelor of Science degree in nursing.
The BSN degree program does not require any prior experience and allows students to complete their degree in the typical four years with summer's vacations.
To prepare strong, self-confident nurses who can make independent decisions in nursing situations.
Protect the rights of patients and provide personal and community facilities and participate and conduct research studies in the areas of nursing.
To maintain the center of excellence in nursing education with the aim of creating new approaches and innovative approaches in the scientific health care system.
To help nurses keep updating with the fast changing professional and technolical developments to easily adapt to everything in the field of nursing care service.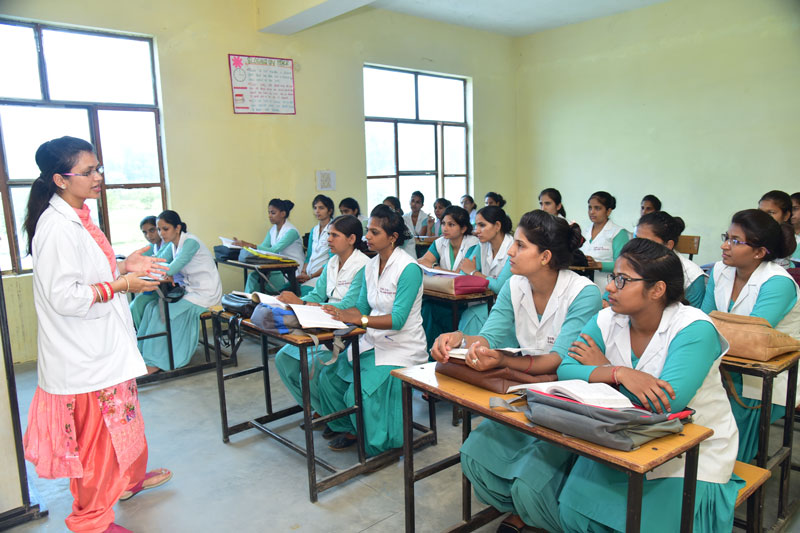 Core Values
---
The institute believes to provide Quality education.
Institutes Values the differences of individuals and students whether they of different state, religion or creed.
SVM believes to provide highest student satisfaction.
Mission And Vision
---
To make one of the prominent institutes for the nursing course in Gurgaon.
Attract People for a rewarding and inspiring environment by innovation and creativity.
Focuses on a process of advance learning in a rigorous environment.
SVM aims to achieve global excellence.
SVM aims to build itself one of the prominent institutes to the nursing course after 10th standard respectively.
Key Highlights
---
Well equipped labs which provide a great experience and different practical Exposures.
Innovative teaching methodology executed by well-educated practitioners and experts.
Workshops to educate the nursing student on updated practices and competencies.
Promote the practice of nursing by ensuring student acquires the ability to analyze and knowledge gained while learning.
Faculties are research oriented and emphasize on the professional development of nursing students.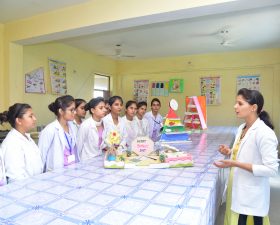 Best Academics
---
S.V.M students create and apply knowledge by thinking , preparing leadership in rapidly changing world.Seven Institutes offer boundless opportunities to pursue your passions and collaborate on solving global problems.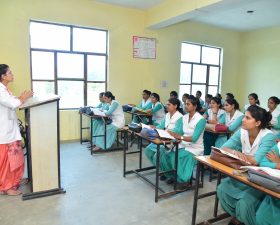 Best Exposure
---
S.V.M has strong collaborations across the globe with more than 7 prestigious Institutes to provide internship abroad, India, semester exchange, best placement and higher education opportunities to students.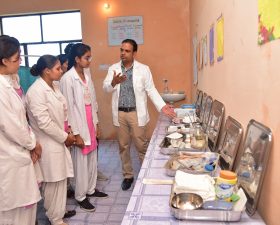 Best Research
---
S.V.M's research culture of collaboration drives innovative discoveries in areas vital to our world and our intellectual life. Graduates to doctorates,members of the MGI our engaged in creating new knowledge.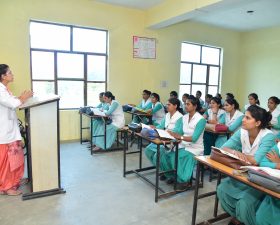 Best Campus Life
---
At S.V.M, you engage in that process in the classroom and through programs across the campus that inspire creativity, nurture friendship, cultivate leadership, and promote social good.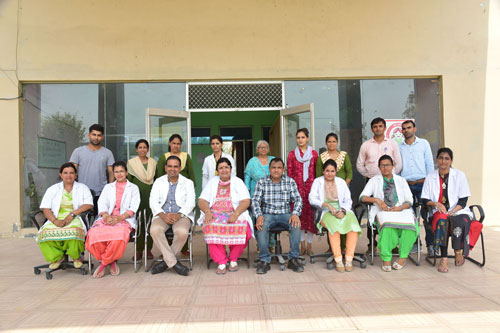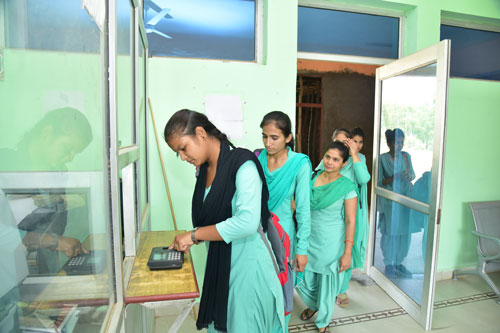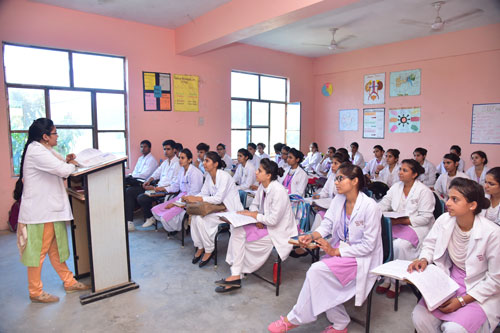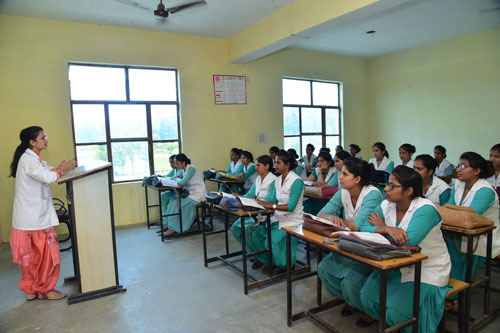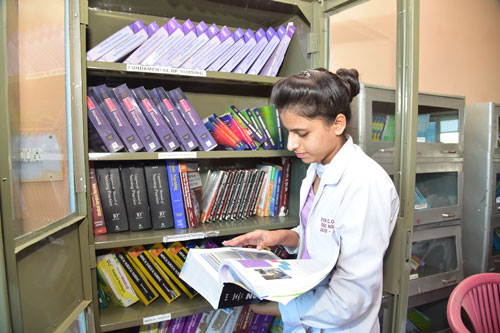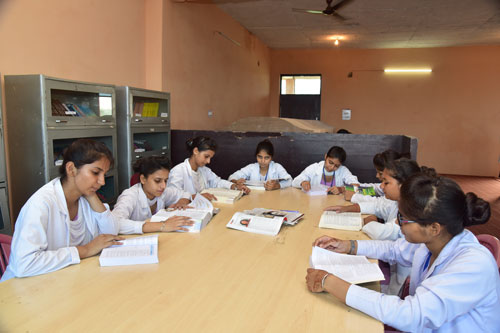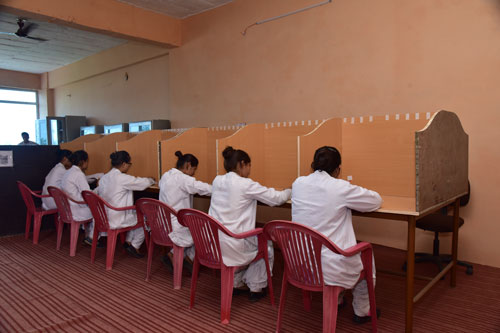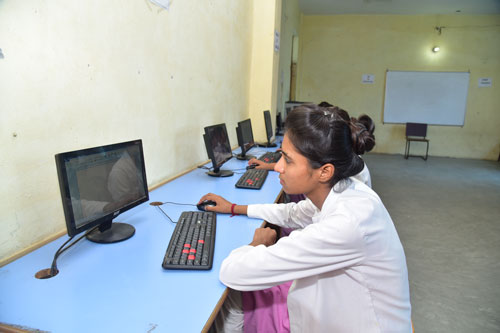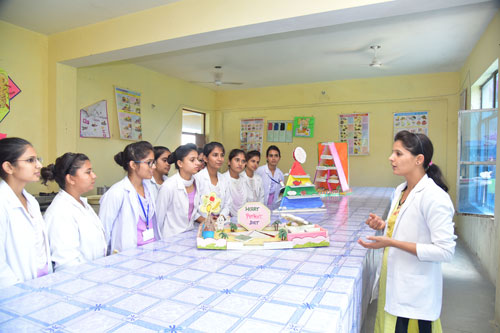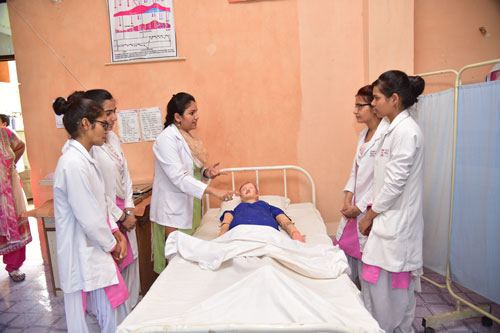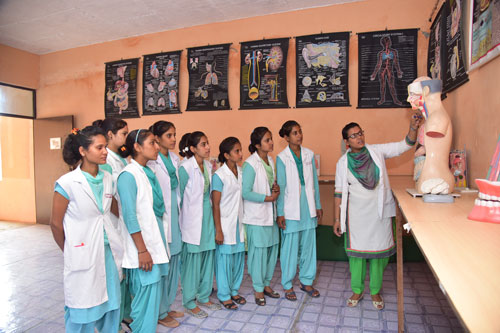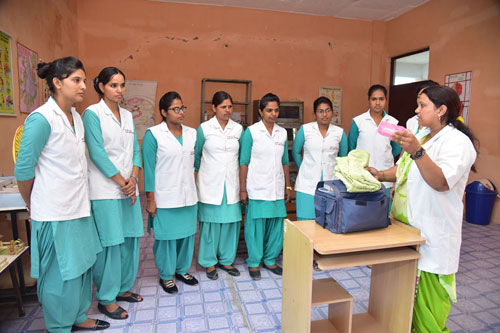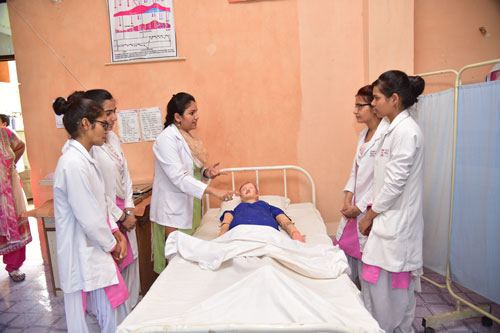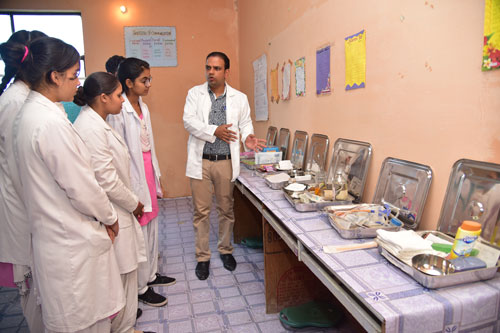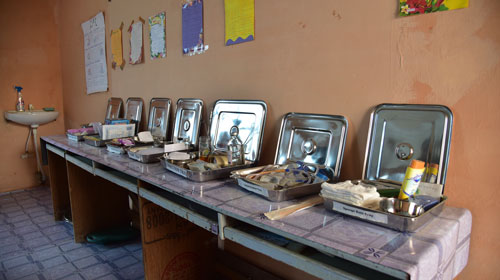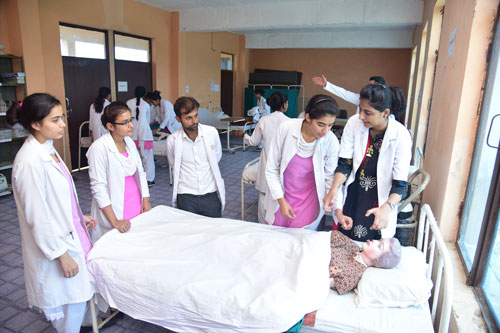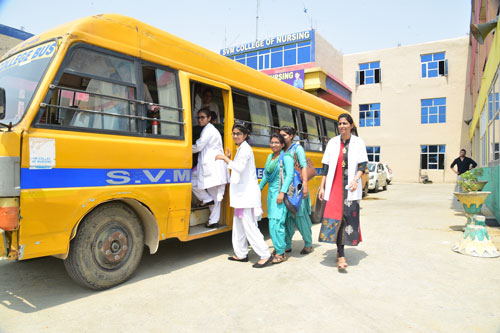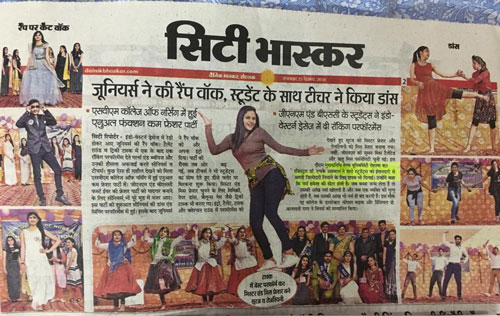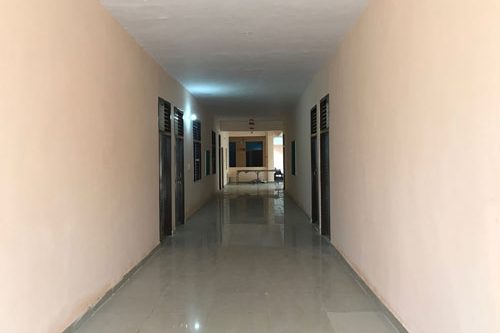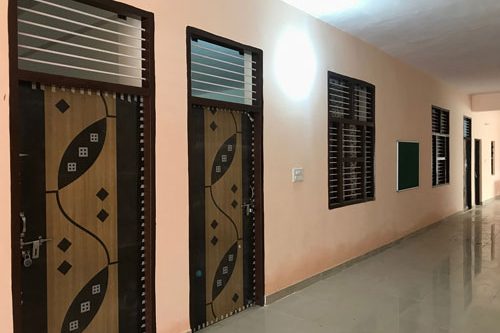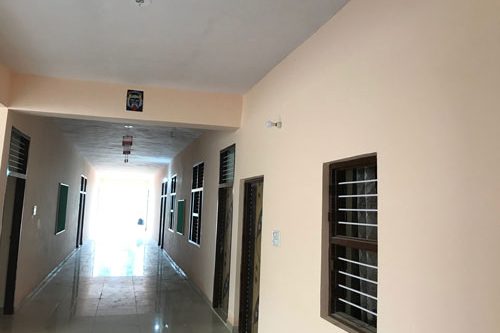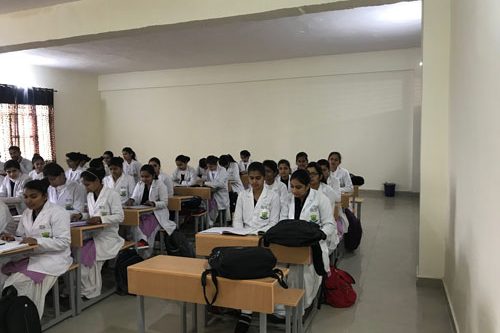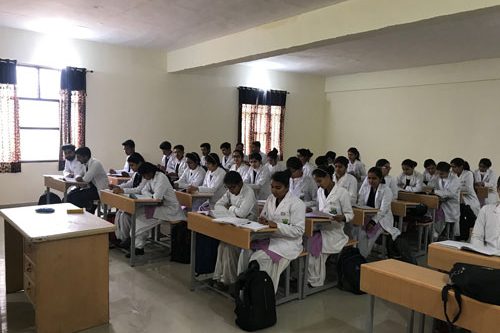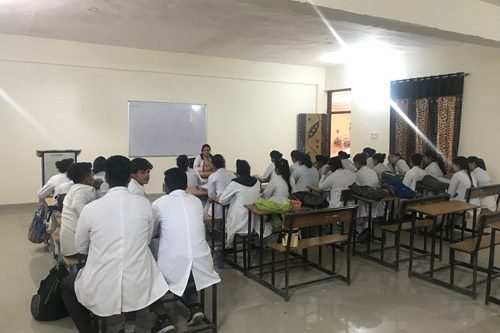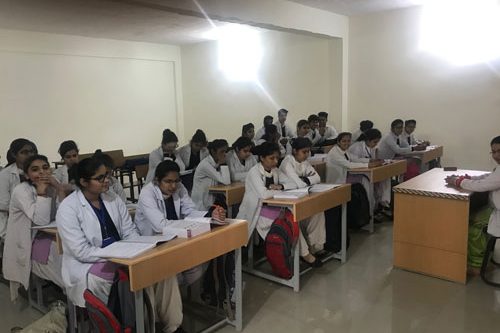 World Class

Hostel Facility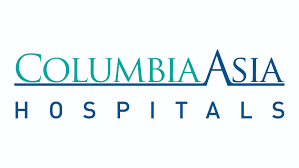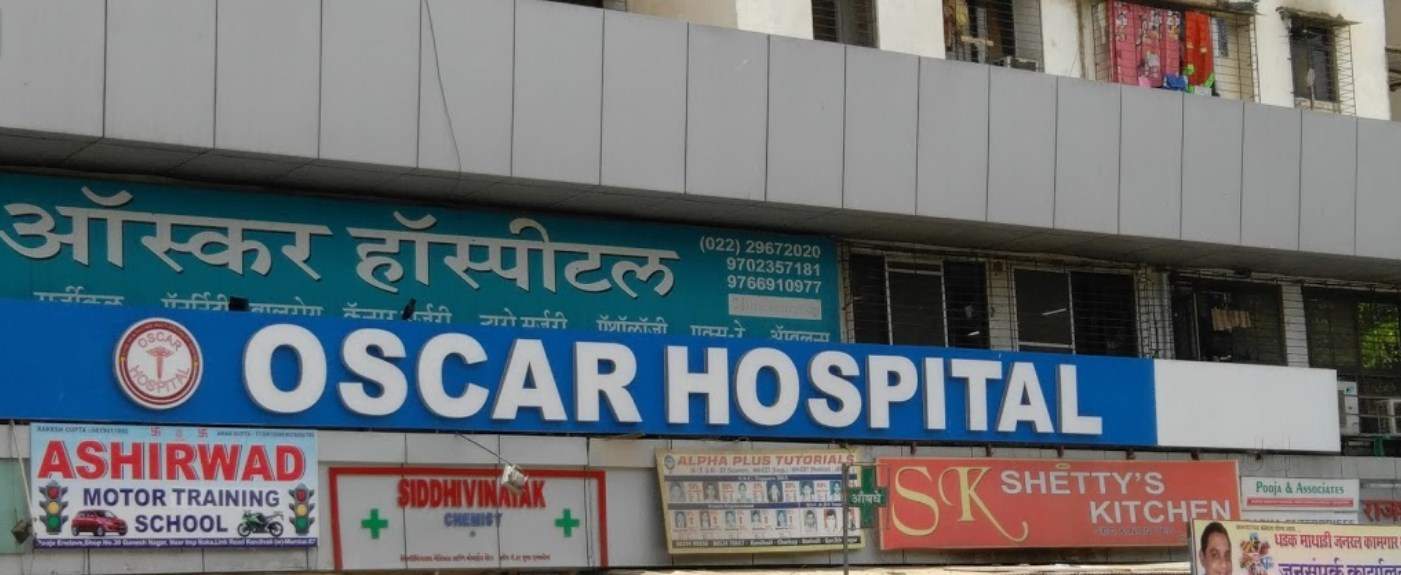 Sagar
Teachers for all the subjects and the nursing tutor are available at the college. The behaviour of the tutors is really good towards the students. They are really helpful. The student to faculty ratio is 10:1, so we can call this college as the best college.
Alia
The infrastructure of the college is very good. The college has a library, labs, eight classrooms and a sports ground etc. The library has all collection of different types of books related to nursing. Other books such as refreshments, comics etc., are also available. All the items related to sports are in good condition.
Pooja
In our batch, almost 19 out of 30 students were placed during the placement camp organized in our college. The college put their efforts to organise the placement camp. The salary packages offered by the private hospital are good, and students can also get placed directly rather than attending campus placements.[/bsf-info-box]
Education is all about creating an environment, where bright minds meet and discover the new learnings. Nursing a Challenging Profession, which is completely dedicated to the service of humanity. The ability to understand is important to a nursing career just as expertise in nursing techniques and career.SVM College of nursing is one of the pioneer institutes in health care education which provides nursing courses in Delhi, Gurgaon and other cities. We at SVM understands the core values of caring, excellence, and diversity which summarises the development of nurses today and over the years.
With solid years of experience SVM, college of nursing has been created and directed to provide excellent professionals to serve the nation. We provide a huge platform for the overall development of a student.
If any candidate is willing to pursue his or her dreams in nursing at Gurgaon and Delhi and wants to introduce a difference in their lives there is no other than SVM for admission in nursing course in Delhi.
GNM
GNM(DIPLOMA IN GENERAL NURSING AND MIDWIFERY): It is a one year program with minimum eligibility of admission in nursing course is after 12th.
B.Sc Nursing
B.SC Nursing: It is a four-year program with the minimum eligibility for admission after 12th.
Highlights:
Four years of Duration
Eligibility For admission after 12th with aggregate 45%
Best placement opportunities.
The curriculum in accordance with diversity and awareness of issues.
Latest Nursing Practices.
Post Basic B.SC Nursing
Post Basic B.SC Nursing: It is a two-year program.
Highlights:
Eligibility For admission after 12th with aggregate 45%
The course prepares students to works in a number of healthcare organizations.
Job oriented programs.
ANM
ANM(DIPLOMA IN AUXILLARY NURSING AND MIDWIFERY): It is a two-year program. Minimum eligibility for admission in nursing course after 12th in Delhi preferably from science background having 45% as aggregate.